Posted in Main Blog (All Posts) on April 4th, 2009 4:38 am by HL
Is Obama Skidding or Crashing?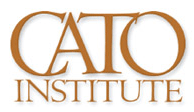 Counterintuitive action makes a fellow feel smart. When I first got my driver's license, I took my old Ford Falcon into the Greenfield Public High School parking lot when it was freshly covered with fresh powder on top of wet slippery Western Massachusetts snow and ice. I turned fast, gunned it and lost control of the car in a skid. I turned into the skid and instantly gained control of my car. Telling someone to turn into a skid, that's crazy talk. It seems so wrong, but my Dad knew it worked. Dad suggested I do it over and over in the parking lot, so I would conquer my intuition to be ready when a real emergency arose on a real road. Counterintuitive actions prove we can trust real knowledge and do the opposite of what we feel makes sense. I'm a fire-eater. There is some technique to fire-eating, but most of the practice goes into learning that one's mouth is wet enough, most of the heat goes up enough, and cutting the oxygen leg off the fire triangle (it's now a fire tetrahedron, but I learned fire-eating a long time ago) with one's mouth really does put the fire out.